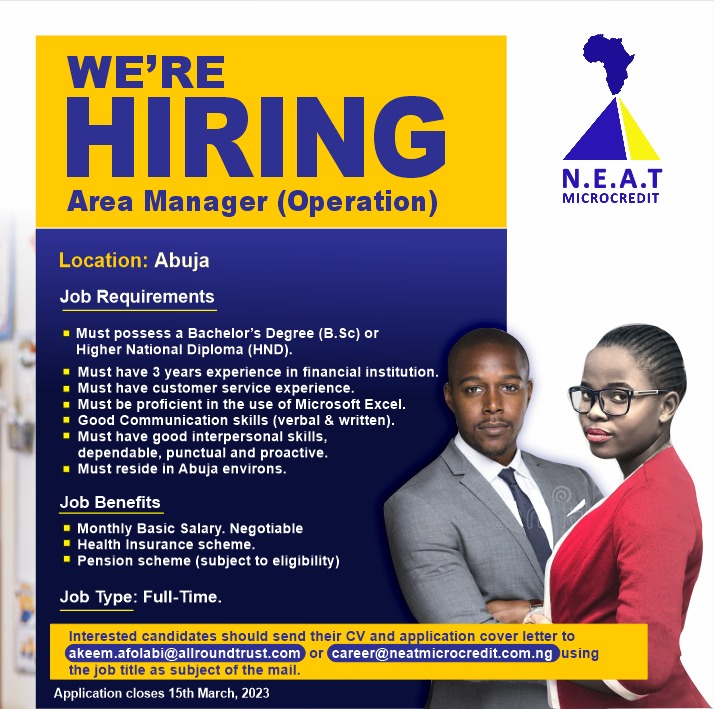 We are Hiring Area Manager (Commercial & Operation)
Neat Microcredit is a fast-growing microfinance institution to dominate the microfinance industry in Africa.
We have grown from 5 customers to over 15,000 customers in just five years, from a small office to having operations in 9 locations spread across 3 states in Nigeria. We have remained profitable from the first year, and our NPL is far below the industry standard. We have begun great partnerships with 2 big commercial banks to deepen financial inclusion all over Africa.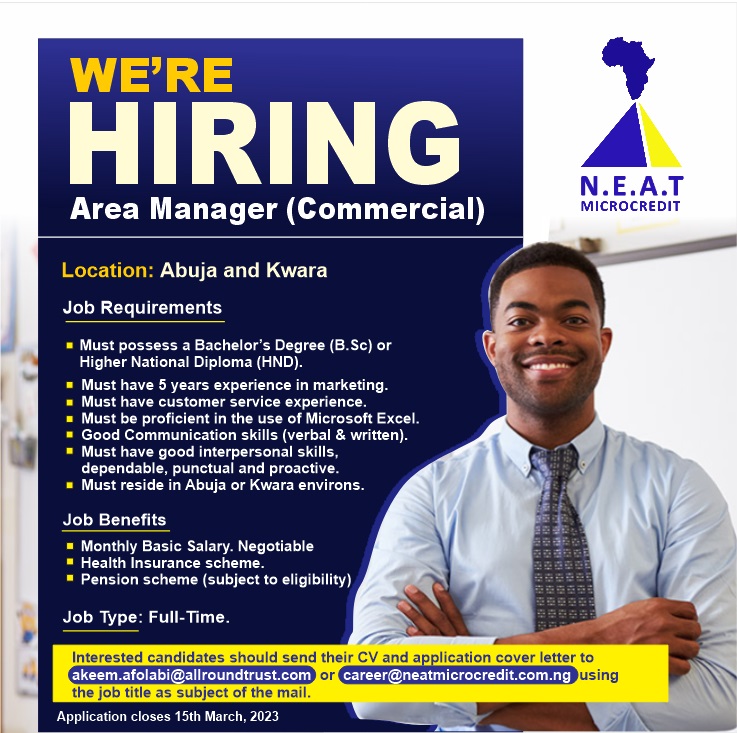 We have grown a minimum of 300 percent year-on-year for the past 4 years and want to sustain that growth for the next 5 years.
We want people who are ready to help us continue this phenomenal growth.